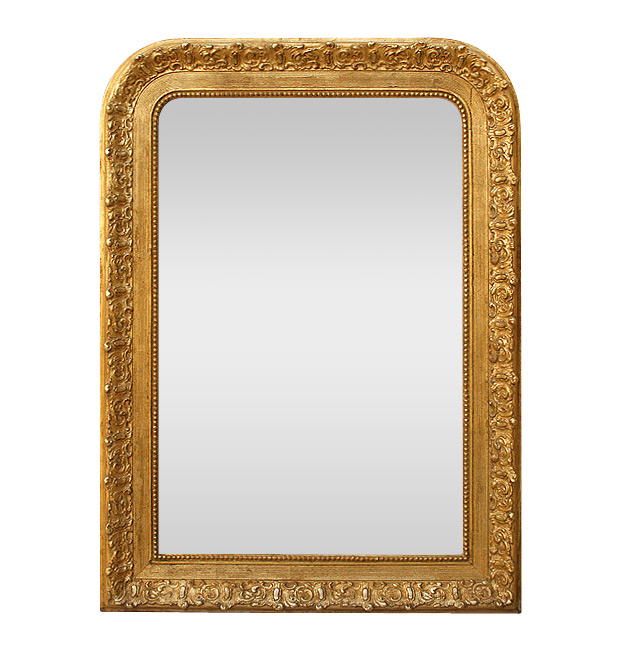 Antique Louis-Philippe mirror gilded with patinated leaf, stylized decorations and pearls. Antique wood back. Circa 1900.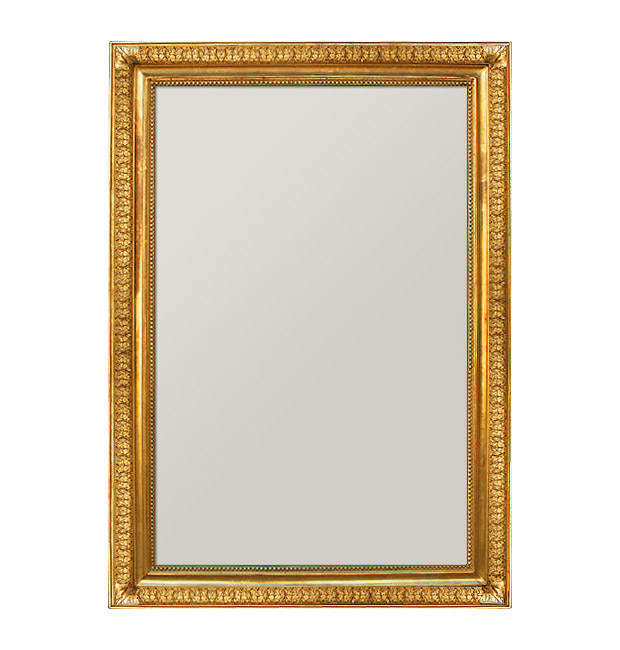 Large antique gilt mirror, early 19th century, with gold leaf decorated with ivy leaves and beads. Antique wood back.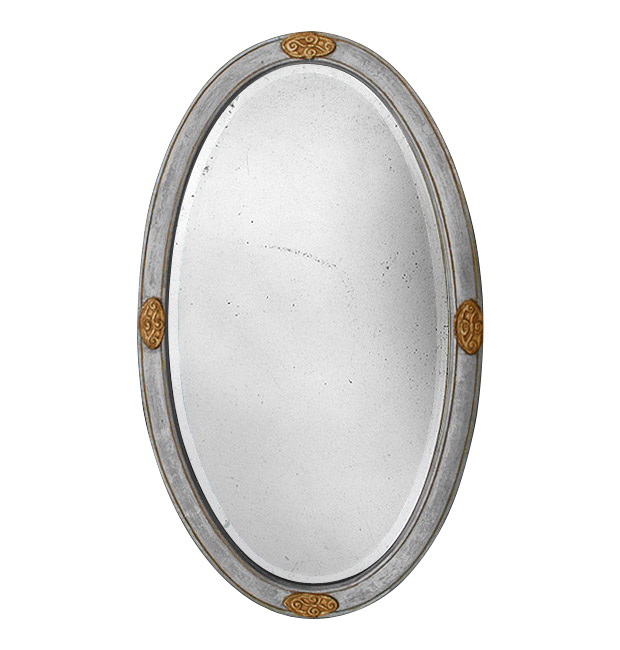 Antique oval mirror, circa 1900. Gilding with silver and gold leaf. Beveled glass mirror origin.